On the heels of a spectacular final season at Nebraska, and a very good combine performance, Ammer Abdullah was selected in the second round by the Detroit Lions, using their 54th overall pick to do so.  He was scouted to be one of the top running backs in the draft, and given his productivity over the past year; it is not difficult to see why. He was able to accumulate more than 1,600 yards during his last year at Nebraska, making his collegiate tally a most respectable 4,588 yards overall.
The scouting report on Abdullah is that he is a rather decisive runner who knows what he wants to do from the moment he gets his hands on the ball. At 5'9" and 205 pounds, he is built like and looks like a running back, and he a 30" arm length and 8 5/8" hands to boot. At the NFL combine, he ran his way to a 4.60 second time in the 40-yard dash, and he was able to put up 24 reps on the bench press.  On the agility drills, he came away top in his class in several categories.  He was able to run the 3-cone drill in 6.79 seconds and he was able to do the 20-yard shuttle in a great time of 3.95 seconds.  He rounded this out with a 42.5-inch vertical leap and a 130.0-inch broad jump.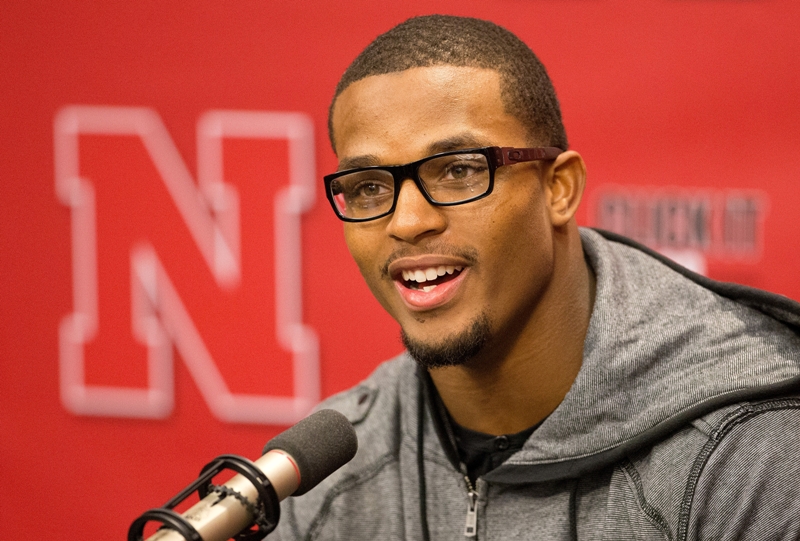 Graphic via omaha
One of Abdullah's major strengths is that he has a good lower body drive, and he is more than willing to run behind his pads.  In addition, he finishes through his runs, and he has pro caliber acceleration, enabling him to hit his top speed rather quickly.  He commands the respect of opposing defenses with his ability to turn the corner on the side of play, and he demonstrates restraint and patience when needed. He is not a predictable runner at all, which means the defenses will have a difficult reading what he is going to do. To top this all off, he has sure hands, as illustrated by the fact that he has not dropped a pass in two seasons.  He is also versatile enough to play on special teams, as either a punt or kick returner.
One weakness that is noticeable is one that he cannot help, and this is his lack of size.  His frame is already close to being maxed out, and he does not always go through his pass routes at full speed.  In addition, his small frame can cause some issues in terms or pass protection. He also has had 13 fumbles in four years at Nebraska, so on the run, he needs to protect the ball better.
Graphic via bleacherreport