The Carolina Panthers surprised many by selecting outside linebacker Shaq Thompson with their 25th overall pick in the first round.  Most had the Washington Huskie slated to go as low as the second or third rounds, so it is important to look at the reasons why the Panthers are putting their trust in him.
Thompson won the Paul Hornung Award for the nation's most versatile player in 2014, so Carolina is hoping that he will bring that same ability to their club, a team that does have several glaring holes to fill.  He demonstrated his versatility in Washington by scoring six touchdowns on both sides of the field, two as a running back, and four on defense.  With Cam Newton directing the Panthers, this versatility could certainly come in handy. As a starting tailback at one point, he rushed for 174 yards.  Over 40 total games in his collegiate career, he tallied 3.5 sacks, had 15 tackles for a los, defensed a total of 16 passes, and had five fumble recoveries.  These are the kind of stats that Panther fans certainly hope he can bring to the South.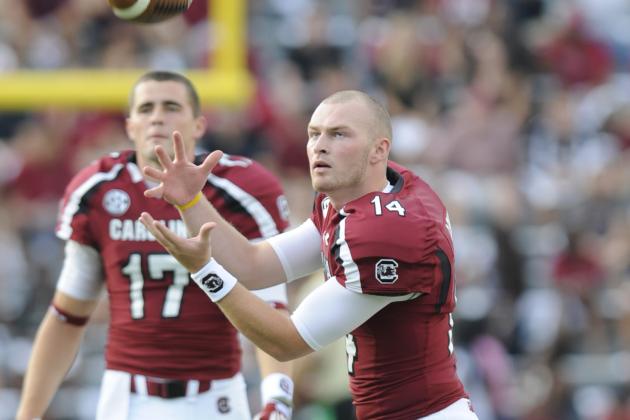 Graphic via bleacherreport
While Thompson might have been slated to be selected later in the draft, he does have many strengths that caught the attention of Carolina executives. At the combine, he ran his way to a 4.64 second 40 yard dash, and a 2015 best 4.08 second 20 yard shuttle.  He also showed everyone that he has a 33.5 inch vertical jump and a 117.0 inch broad jump.  Thompson has also shown that he can play at both outside and inside linebacker, and he even took snaps at safety at one point in his career.  This versatility is his main strength, but it could also be his weakness, as he will likely need to develop more of a focus at the NFL level.  He is athletic, and moves like a running back, which is certainly appealing at the pro level.  He can cover running backs out of the backfield, and he can also be used as a running back if the situation calls for it.
Big question marks do remain, however, with many wondering if he will really fit in at the NFL level.  He also likely needs to bulk up a bit to withstand the physical pressure that he will face in the pros.  He lacks consistency at times, and his power to blitz has been questionable at best.  In the end, his versatility does fit in well with the scheme that Carolina has been trying to run for the past few years, as unpredictability is the name of their game.  If he can mature into a bigger and stronger player, while maintaining his speed, then he could possibly fit in well.
Graphic via seattletimes