Well, the Penguins crept in the final playoff spot in the Eastern Conference last season, so one cannot write off the season as a total loss. It is very apparent to Pittsburgh fans everywhere, however, that there is some work to be done this offseason if their club is to make the playoffs at all next season, nevertheless advance deep. The Eastern Conference is simply too deep to rest on your laurels, and to this point the jury is still out as to how the Penguins will end up faring. The team has made some management changes, although the GM and coach are in tact, so this provides the stability the team needs moving forward. There are injury concerns, however, that continue to leave many in Pittsburgh a bit concerned. Even the young prospects are laid up with ailments of various sorts. Add to this the reality that the team simply does not have much salary space available, and it is just too difficult to envision how they are going to find that special player or two that will take them to the next level.
Just recently, there was some bright news in terms of contract extensions being agreed to for Brian Dumoulin and Beau Bennett.  Both were retained under friendly salary terms for the club, leaving some cash on the table to look at other free agents.  Both of these players are not secure long term, however, as the club still wants them to prove their worth.  On another positive note, Pittsburgh does appear to have pulled off the biggest trade of the offseason in the NHL to this point.  They have landed Phil Kessel.  Kessel is a versatile player, so the question has already centered on where he will fit in best within the lineup. It appears that he will fit in well on the line with Malkin, so the hope is ripe in Pittsburgh for those two teaming up. Kessel takes a lot of scores and is able to put up a lot of goals throughout the course of a season.  The key is to learn how to get both him and Malkin to work together and split the offensive duties in an effective manner, as Kessel alone averages 30 shots on goal per season.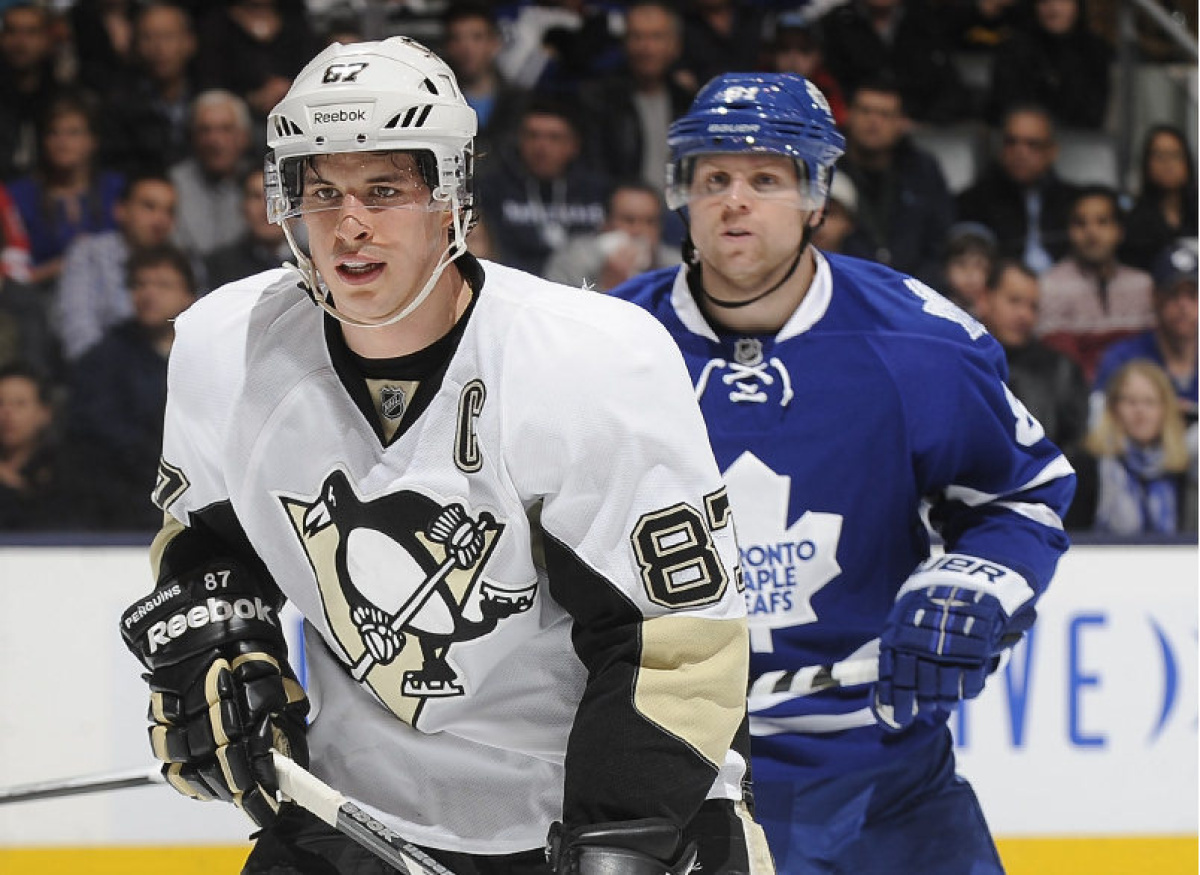 Graphic via mapleleafshotstove
The Penguins were also able to re-sign Beau Bennett to a contract for the next season. He is a forward and this will bode well for offensive stability. The deal came it at $800,000, which should help with the overall salary cap issue that the team is facing. Bennett is only 23 years old, so next year is his opportunity to prove himself.  He has scored 10 goals during his 96 total games for the Penguins, and he has assisted on 23 more, for a total of 33 points. While this is not a stellar number, at his age it is quite encouraging.  Look for him to have a breakout year next season in order to attract more money.  Beyond that, the Penguins look to have a busy two months ahead of them if they wish to remain competitive.  They have not had a bad June and July to this point, but whether or not it is good enough to compete with other Eastern Conference teams remains to be seen.
Graphic via penguins.nhl