Breaking Down the Thunder's Draft Selections
New head coach Billy Donovan is stepping into a pretty unique situation in Oklahoma City. He has two  MVP-caliber players on his roster, and that right there is enough to guarantee success for the Thunder. But since he is a former national champion college coach, Donovan also understands the need to find young talent and develop them into future NBA stars.
Donovan and company went out and grabbed mid-major phenom Cameron Payne with the 14th pick, and this was a Donovan-esque type of selection. The former Murray State point guard led the Ohio Valley Conference in scoring and assists, and he's the type of talent that can fit into this highly-skilled rotation right away.
The thing about Payne is that he is simply exceptional on both ends of the floor. While most players are way more skilled on one side than the other, Payne can do it all.
He can pass, shoot, and do just about anything else for the Thunder on the offensive side of the floor, and then can turn right around and guard the best player on the other team. He's that skilled, and learning from Westbrook and Durant will be a huge asset for him.
In the second round, Donovan went with a familiar foe in Kentucky's Dakari Johnson, a 7'0" big man that can rebound with the best of them. Johnson was a part of Kentucky's incredibly loaded squad last season, and he made his presence felt when he was on the floor (which wasn't a lot given the talent in front of him). His size is obviously his biggest advantage as he heads into Oklahoma City, and it was extremely surprising to see him slide all the way to 48th in the draft.
Looking Ahead to Oklahoma City's Future
There really isn't any doubt that Payne is a special player. He just does so many things well, and with Donovan's coaching style, Payne will find his way into the rotation immediately. The guy is just too good to leave on the bench for extended periods of time.
Obviously, there will be an adjustment period for Payne (as is typically the case with all rookies), but he's talented enough to overcome that sooner rather than later.
And again, having the opportunity to learn from NBA stars like Westbrook and Durant is what makes this pick even better. Payne is already talented enough on his own, but Thunder fans should salivate over the potential of what he can do alongside those two phenoms.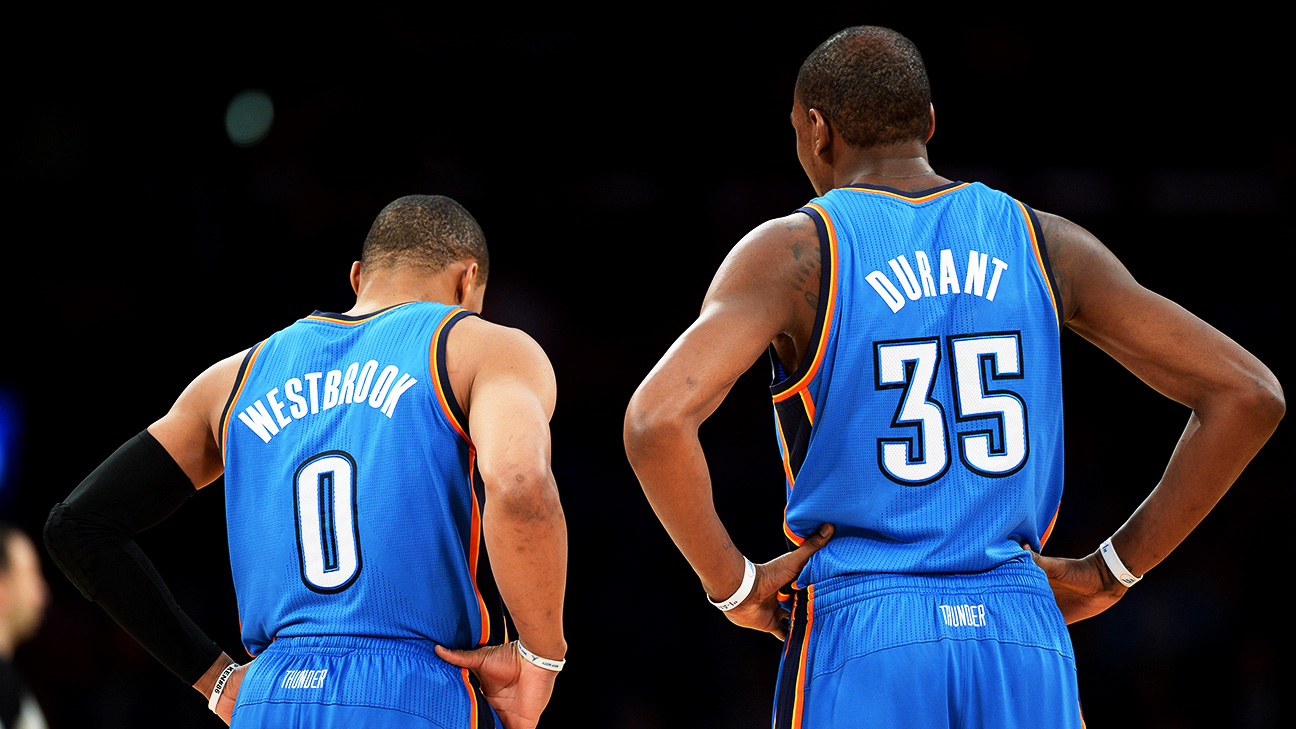 Graphic via movingthechains
As for Johnson, should he stick with Oklahoma City, he will need time to develop. Donovan has a great track record of developing talent (look at current star centers like Joakim Noah and Al Horford), and he saw what Johnson could do when Florida and Kentucky went toe-to-toe on the college hardwood.
Even if Johnson doesn't become the player most think he could be, Payne is a sure thing. The kid has a bright future in the NBA, and could be a major factor in giving Oklahoma City that extra push towards competing for a league title.
Graphic viableacherreport