The 2015 Baltimore Ravens schedule kicks off with a trip to Mile High Stadium in Denver; a place that is never easy to come out of with a victory. The Ravens defense will need to come prepared to start the season or Peyton Manning will make it a long night for them. The Baltimore defense is not what it once was and this will be a tough week one task for them. Luckily for Baltimore, things get significantly easier in week two when they take on the Oakland Raiders. While many people seem to like the direction Oakland is going in, they are still very young will have a hard time competing with the Ravens. After the first two weeks of the season, the Baltimore Ravens schedule jumps right into divisional play with three straight games against Cincinnati, Pittsburgh, and Cleveland.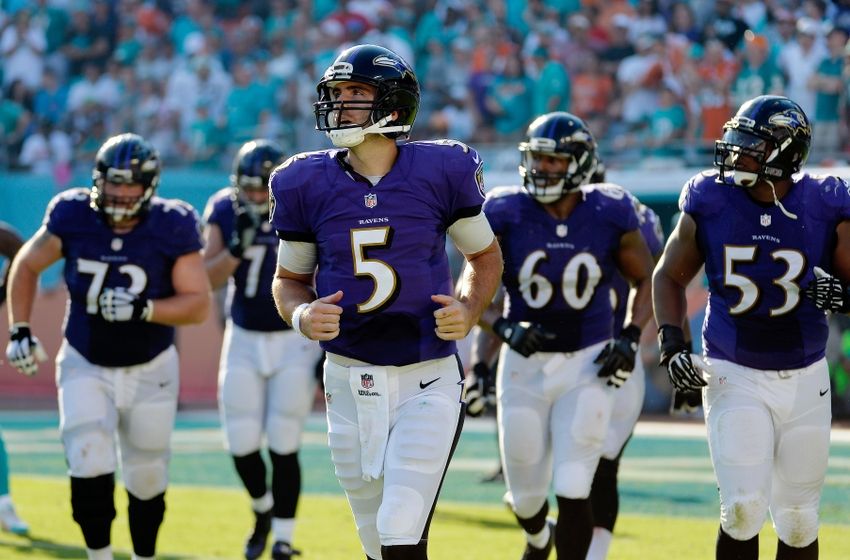 By week 5 we will already have a good understanding of where they sit in the AFC North. This division figures to be a dog fight with Pittsburgh, Cincinnati, and Baltimore all being potential playoff teams. Pittsburgh will have the advantage over Baltimore offensively, while Cincinnati will have the edge defensively, but all three of these teams are pretty even, and Baltimore may have the best balance of offense and defense. Following the three game divisional string, the Ravens face three tough opponents in San Francisco, Arizona, and San Diego. It is not until week 10 when they have somewhat of a break with a game against Jacksonville followed by St. Louis. The Ravens also have tough back to back games against Seattle and Kansas City late in the season before finishing off the season with two more division games.
The Baltimore Ravens 2015 schedule comes down to the wire with games against Pittsburgh and Cincinnati. With the way this division has been in recent history these games could be deciding factors in who wins the division. There are not many holes in the Baltimore Ravens schedule so winning divisional games will be crucial. While every team in the division is pretty solid, they all do have holes, leaving the door open for Baltimore. Cincinnati and Cleveland have quarterback issues. Pittsburgh has many question marks on defense. The Ravens have Joe Flacco at the helm and while he has been up and down over the course of his career, he has already proven he can get the job done late in the season. Also, while the Ravens defense is not quite as good as it was in the early 2000's, it is still formidable. They have as good of a shot of anyone at winning the division and getting back into the playoffs for the second consecutive season.
Graphics via russellstreetreport, youtube