The
Miami Dolphins
are the only team in National Football League (NFL) history to "run the table" and complete an entire season undefeated. They did it forty-three years ago when they won all sixteen regular season games and then swept through the playoffs to win every one of those games including the Super Bowl.
Legendary
Don Shula
coached that remarkable team and even though Hall of Famer
Dan Marino
spent his entire career in the 1980s and 1990s as the quarterback for this club from South Beach it has been mostly "hard times" since that long ago magical season.
2015 may be different. The Dolphins play in the ultra-competitive Eastern Division of the
American Football Conference
(AFC), where the New England Patriots have ruled for the past decade.
But in the upcoming season, the Dolphins, a squad that has been getting better for the past few seasons, appears ready to fight for division supremacy. Young quarterback Ryan Tannehill and free agent superstar,  Ndamokong Suh have the ability to lead this team to the postseason.
The schedule is mostly favorable. Based on individual team results from 2014, the Dolphins Strength-of-Schedule is .492. The teams they play this season had a won-loss record last year that put them under .500 collectively.
The Dolphins home schedule holds out the promise for fans of edge-of-the-seat excitement, particularly when the South Beach squad plays divisional rivals. Consider what lies ahead.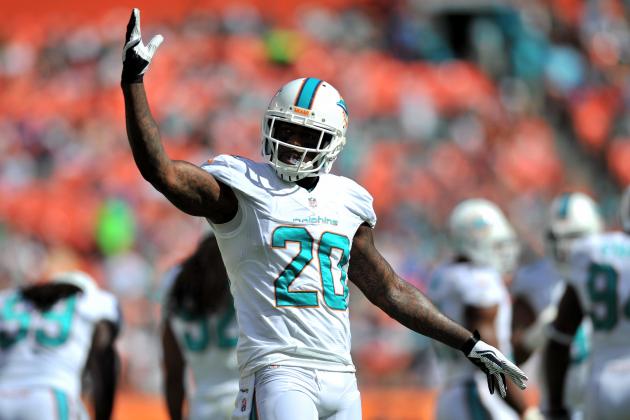 Graphic via 

bleacherreport
The Dolphins will play the Bills, under new Head Coach Rex Ryan, on September 27
th
, the current Super Bowl Champion New England Patriots that same month and the rival
New York Jets
in the NFL's regular season "International Bowl" on October 4
th
.
That game will be played in London and Miami will be the designated "home team." Of course, the south Florida squad will have to travel to Buffalo, on November 8
th
to do battle with the Bills. They'll visit New England on October 29
th
to face Tom Brady. This game is scheduled to take place on Thursday night before a national audience.
Finally, the Dolphins will tackle the defensive-minded Jets in New Jersey on November 28
th
. Of course, there are other noteworthy games. Teams such as the Philadelphia Eagles, the Baltimore Ravens and the Dallas Cowboys will test Miami to the fullest.
The biggest non-divisional game they play will occur on Monday night on December 14
th
, in MetLife Stadium. Eli Manning and the New York Giants will try to de-rail Miami's playoff push if it still exists at that time.
The current residents of Sun Life Stadium in Miami have every chance to show major improvement this season. There is lots of reasons to believe they will win more games than they lose and receive an invitation to play in January.
But, at this point, it's just a chance. The Miami Dolphins will have to prove their worth on the playing field.
Graphic via 

bleacherreport