The
New York Knicks
, whether good or bad, are always an interesting topic in the basketball world. After a franchise worst 2014-2015 season that saw them finish dead last in the East and second overall, the Knicks laid down the foundation of a solid rebuild. Though they didn't end up with a top three pick as fans had hoped, two promising rookies in promising 19-year old
Kristaps Porzingis
and 6-foot-5 NBA ready
Jerian Grant
were added to the core Knicks' going forward.
While
Phil Jackson
is trying to build to organization from ground up, they haven't hit the tank button just yet. Actually, in part because of pressure from aging superstar Carmelo Anthony, the Knicks are still in win-now mode and it showed in the rest of their offseason moves. The worst team in the
Eastern Conference
last season invested a large sum of money into solid contributors Robin Lopez, 2011 No. 2 selection Derrick Williams and Anthony's former teammate and friend, Aaron Afflalo. Further complimented with the return of key rotation players Langston Galloway, Jose Calderon and Alexey Shved, the Knicks look to put last season behind them and bring a winning culture back to the Big Apple.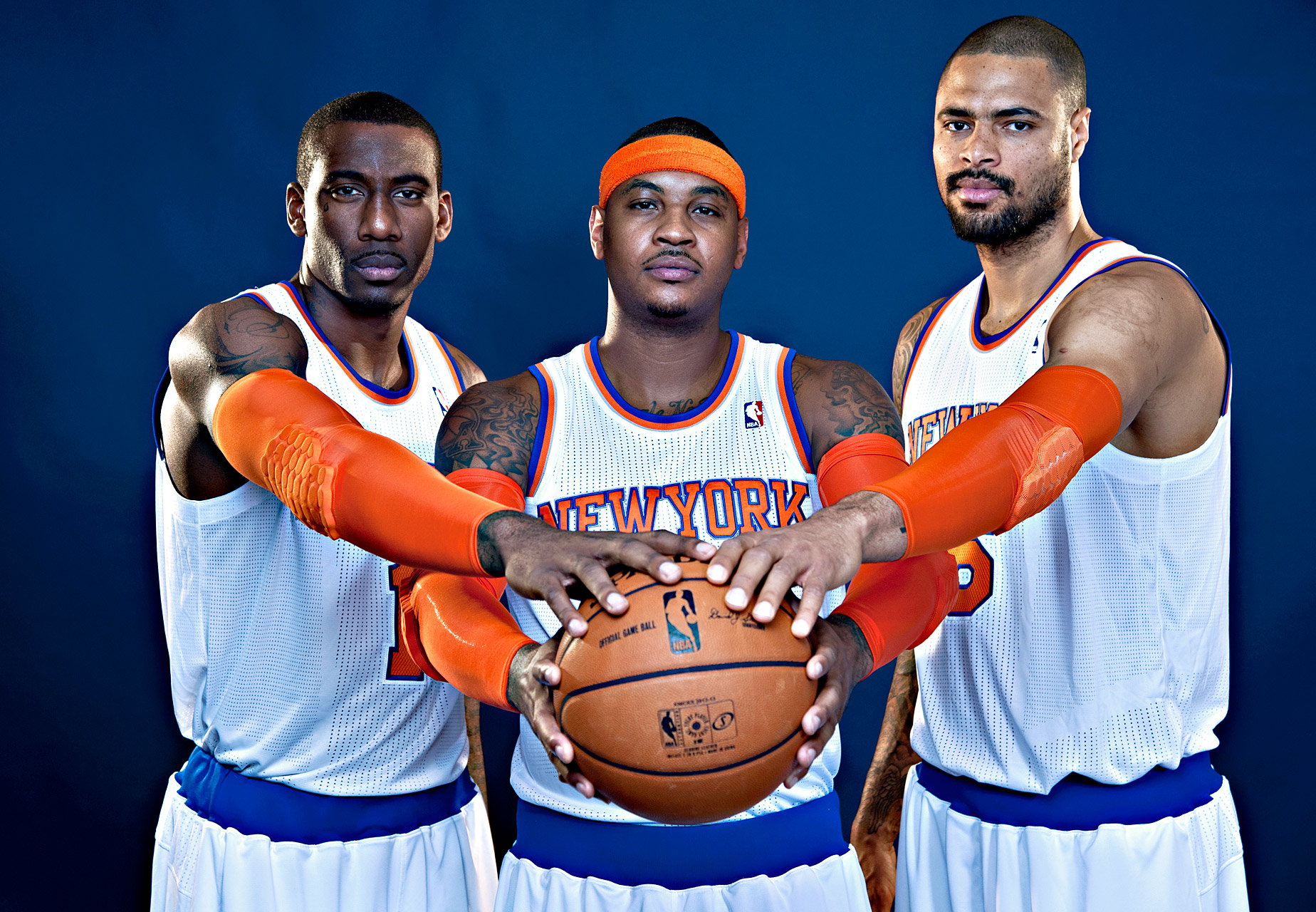 Graphic via espn
Building on the previous season won't be hard for the Knicks, who finished 17-65 overall. Looking at the numbers, there's not one positive takeaway to show from the entire year. The team played awful against all types of competition, including 5-11 against teams in their own division that is widely considered the worst in the association. They also were an embarrassment at
Madison Square Garden
where they managed just 10 of 41 wins on the year. This is an area where Derek Fisher's squad is going to need to pick it up, as a common place to begin building a winning culture is in front of your own fans.
Last year the Knicks started the season off on the wrong foot, to say the least. After winning two of their three opening games, they proceeded to lose the next eight, dropping to a whopping 2-9. It only got uglier from there, as Derek Fisher and his troops couldn't find the same rhythm in their newly-installed triangle offense, finding themselves at a league worst 5-37 halfway through the season. Basketball in the Big Apple was bad – there was a lack of energy, passion and wins in the city.
This year, the Knicks need to get off to a good start in order to hit the ground running and have a decent season. The New York Knicks schedule seems to think differently, as their first six games come against teams who finished above .500 in the previous season. Of these six games come true tests against the Hawks, Wizards, Spurs and Cavs – not the easiest way to usher in a winning culture.
Though in theory, the Knicks are nowhere close to being a contender, there is still a refreshing buzz in the city. An early key match-up at Madison Square Garden will come against the Los Angeles Lakers who are going through an eerily similar rebuilding situation. On November 8th, the basketball world will enjoy what looks to be a fun Sunday afternoon between returning aging superstars in Kobe Bryant and Carmelo Anthony, top rookie match-ups in D'Angelo Russel and Kristaps Porzingis and seemingly endless other storylines with the likes of Jeanie Buss, Phil Jackson and Derek Fisher.

The Knicks really have no incentive to lose again this year, as their unprotected first round selection belongs to either the Denver Nuggets or Toronto Raptors depending on how the pecking order shapes up. With Carmelo returning from his knee injuries that kept him out after the all-star break, New York will be gunning for one of the final playoff spots.
Graphic via usatoday