Carolina
was a long way from making the playoffs last season, and given the offseason they have had to this point, their chances of repeating that dismal feat once again next appear to be quite strong.  They simply have not made any noticeable moves that see them improving, and some analysts have suggested they may even be worse overall when it is all said and done. This is certainly not welcome news for Hurricanes fans.
The Hurricanes have the dubious honor of playing in the ultra-competitive Metropolitan Division. While most of the teams there seem to have had a rather productive offseason to this point, it appears that Carolina is still stuck in a rebuilding phase mentality.  While this could certainly pay dividends in future years (even that remains to be seen), not much has been done to address more pressing and short-term needs.  An example of this conundrum can be seen in the situation they face in goal.  They spent last season juggling goaltenders between Cam Ward and Anton Khudobin.  Many felt that the young Khudobin would get the nod for this season, as Ward is aging, but the Hurricanes have since traded him to the Ducks.  In return, they have gone for a trade with Vancouver to land Eddie Lack, but this appears to be a lateral move at best.  All of the time, energy, and money spent at this position the past two seasons have really landed the Hurricanes right back where they started.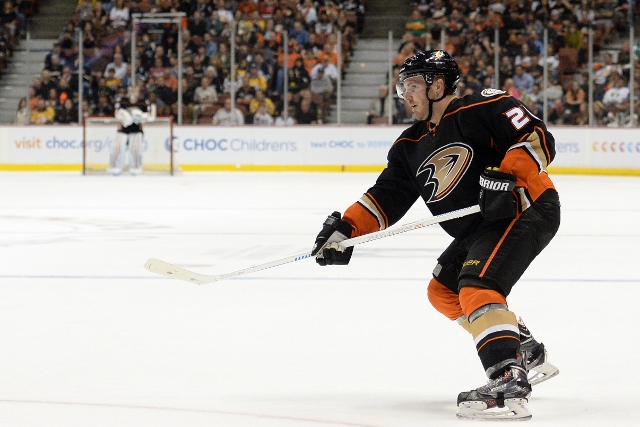 Graphic via cbssports
As a result of the Khudobin trade, James Wisniewski comes to Carolina by way of Anaheim.  Carolina is also saddled with this $5.5 million salary, which further precludes them from going after more quality talent, but let us see if the veteran can work with the youngsters on the blue line to develop some maturity. If he can, then some of that money might be well spent. As far as productivity goes, however, Carolina has not made any upgrades with this move either.
During the free agency signing period, Carolina appeared to go to sleep, as they did not end up singing any free agents to their roster. It appears that they are going to rest their future hopes on the young players that they have. Granted, the team does have a host of young players that could pay dividends.  The 'could' in that sentence, however, does not bring hope to fans, and it certainly does not lead to a playoff appearance. At this moment, the Hurricanes only have four forwards signed through the end of the next season. This is a bit troubling, but it is what it is. So far this offseason the team has also bought out the contract of Alex Semin. This was a move that was expected, and it is probably a wise one as both sides saw mutual benefit in just cutting losses now and going their separate directions.  In short, when October rolls around, Carolina will be largely the same club they were last year, while others in their division have made some key additions. Do not look for the Hurricanes to finish much above their finishing place last season, and certainly their chances of making the playoffs are not very good.
Graphic via bleacherreport